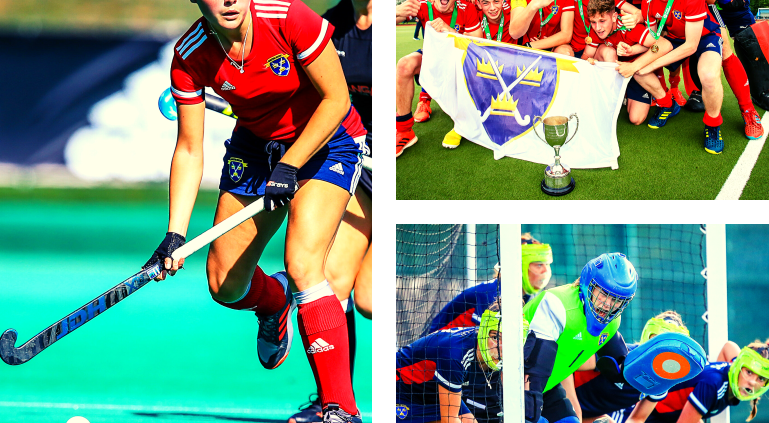 Munster Season 21-22 Update
The Competitions Committee have reviewed  entries and have finalised the league structures for the 2021/22 season.
All leagues, except the U.18 League, will be run on the home/away basis where you will play each team in the league twice.
For the U.18 League, each team will each other once (4 home games and 4 away games). At the end of the league stage, the top 8 teams will qualify for 1/4 final play-offs, with the winners progressing to the 1/2 finals and eventually the final.
League structures are subject to change depending on late entries/withdrawals.
The start dates for each league for the new season (may be a cup match in some cases) are as follows:
4th September 2021
Men's Div.1
Women's Div.1
4th/5th September 2021
Men's Div.2
Women's Div.3
Women's Div.4
Women's Div.5
Women's Div.6
11th/12th September 2021
Women's Div.2
19th September 2021
Men's Div.3
25th/26th September 2021
U.16 Girls Div.1
U.16 Girls Div.2
6th/7th November 2021
U.18 Girls League
Fixtures and the 2021/22 season calendar will be published in the coming weeks. Details on cup formats will also be released very soon.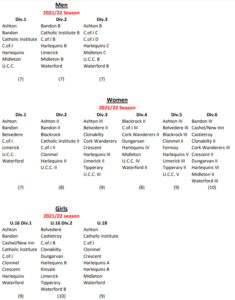 https://munsterhockey.ie/wp-content/uploads/2021/07/MunsterH.png
659
769
Sportlomo
https://munsterhockey.ie/wp-content/uploads/2020/02/logo.png
Sportlomo
2021-07-05 15:25:24
2021-07-05 15:27:02
Munster Season 21-22 Update