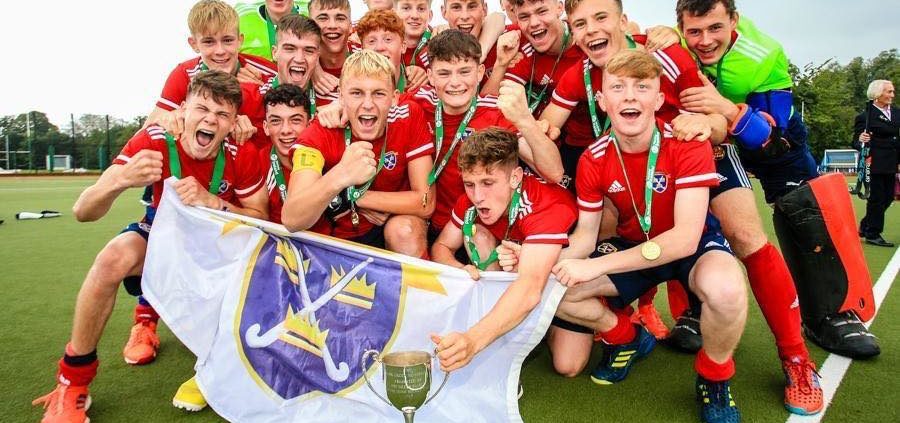 Munster Interprovincial U18 Boys Training Panel
Munster Interprovincial U18 Boys Management Team has selected the following players for the Summer Training panel.
Head Coach Ashley Smyth commented that it is great to get back to Interpro Hockey after such a long break due to Covid. This year's selection process was incredibly difficult with a number of players putting their hand up for selection. It will be great to work with this hugely committed bunch of players.
Harry McDaid Church of Ireland/Ashton
Jamie Venner Cork Harlequins/Ashton
James Young Cork Harlequins/Ashton
Joshua Hamilton Foott Bandon/Bandon Grammar School
Joe Glossop Cork Harlequins/Ashton
Sam Whyte O'Callaghan Cork Harlequins/CBS
Dylan Sandes Midleton/Midleton Collage
Ivan Kennedy Waterford/Newtown School
Evan Bolster Midleton/Midleton Collage
Glen Gash Bandon/Bandon Grammar School
Sam Dale Cork Harlequins/Bandon Grammar School
Callum McCourt Bandon/Bandon Grammar School
Toby Edmondson Waterford/Newtown School
Adam Young Cork Harlequins
Harry Jackson Church of Ireland/Ashton
Peter Keappock Waterford/Newtown School
Angus Seigne Bandon/Bandon Grammar School
Cian Dorgan Church of Ireland/Ashton
Tiernan Gaffney Catholic Institute/Villiers School
Justin Lucas Bandon/Bandon Grammar School
Harry Hayden Church of Ireland/Ashton
TJ Spencer Bandon/Bandon Grammar School
Harry O'Brien Waterford/Newtown School
Ben Murphy Church of Ireland/Ashton
Eoghan Smyth Midleton/Midleton Collage
Malachy Shute Waterford/Newtown School
*Bailey Stuart* Midleton Collage
*Callum Griffin* Harlequins/CBS
*Kieran Fives* Waterford/Waterpark Collage
*Mark Fives* Waterford/Waterpark Collage
** Yet to be Trialled**
https://munsterhockey.ie/wp-content/uploads/2021/02/2019-munster.jpg
600
900
Sportlomo
https://munsterhockey.ie/wp-content/uploads/2020/02/logo.png
Sportlomo
2021-08-03 21:21:57
2021-08-03 21:21:57
Munster Interprovincial U18 Boys Training Panel