Men's Season Preview 20/21
The new men's Munster Senior League pushes back on the 19th of September across the province.  This season we have three teams competing in EY2 in C of I, Harlequins and Bandon.  All three sides will be expecting to be competing at the top of the Munster Senior League also.  Interestingly all three have lost there key goalscorers from last season through the retirement of ex Irish International John Jermyn from 1st team hockey, and Julian Dale and Fionn O'Leary moving to Pembroke Wanderers in Dublin.
C of I remain unbackable favourites in Munster and despite the loss of some experienced players.  Jason Lynch returns to Cork after a long stint away and Philip Brownlow returns after a 1 year hiatus.  Kevin O'Dea continues to shine having recently broken into the Irish panel and there will be more focus on him now to fill John Jermyn's shoes.  Fellow youngsters Rob Sweetnam, Mark Collins and Cian Dorgan make for an exciting and fast paced forward line – the key for C of I will be keeping the defence tight against stronger opposition.  Harlequins and Bandon will be vying to upset the C of I juggernaut as they set about blooding a few youngsters at this level too.  For Harlequins Jack O'Meara is going to be key at the back with the likes of John Whyte, Ross Bailey and Andrew Dale looking to fill the void left by Julian Dale.  Stephen Dale will not be afraid to blood more youngsters this season as the conveyer belt of talent continues with the likes of Jamie Venner Sam Dale and Jame Young stepping up.  For Bandon its all about closing the gap this season as they seem to have the most settled squad of the top 3.  The likes of Karl Smyth, Ethan Hamilton, Ian Perrott and Iarlaith O'Neill all have a few seasons under their belts at this level so it may be time for them to cause a few upsets.  Guided by captain Clinton Sweetnam and Ali Smith Bandon might be the surprise package this season.
The chasing pack will make for some very interesting match ups throughout the season.  Ashton and Catholic Institute struggled last year but both have managed to bolster their squads significantly over the break.  Waterford and UCC are probably a bit lighter on numbers this time around but will still be very competitive.  Midleton are the new kids on the block making their very welcome debuts at this level.
Cork Church of Ireland Hockey Club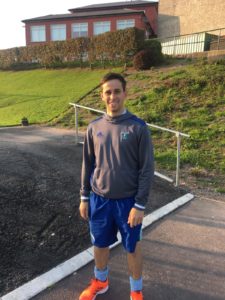 Nailed on favourites in Munster again with their sights firmly on EY 1.
Position Last Season: 1st
Coach: Jonathan Bruton (1st Year)
Assistant: Les Ruddock (1st Year)
Manager: Barry Crowley (16th Year)
Captain: Philip Byrne
Vice-Captain: Simon Wolfe
Players In: Philip Brownlow (returning from a year out), Jason Lynch (Monkstown HC)
Players Out: Stephen Parker, John Jermyn and David Hobbs (retired from 1st team hockey)
Young Players to watch out for: Cian Dorgan, Rob Sweetnam and Mark Collins.
Key Players: Kevin O'Dea and Simon Wolfe. Kevin has recently been called into the Irish Senior Mens training panel. This will be his fourth season playing first team hockey. Despite still being in school Kevin has already proved to be a key asset to Cork C of I and has gained great experience over the last few years both playing with the 1st team and also captaining the Irish U18's.
At the time of lockdown Simon Wolfe was back to his best form having previously been dogged with a back injury. A lot will be expected of Simon this year, particularly in front of goal as this is the one area the team have struggled in the last few seasons.
Season Aspirations: Our objective this year would be to get promoted to EY1 and also to defend our Munster Division 1 title.
Manager Comments: "After the way last season ended so abruptly and with all the uncertainty about hockey returning we are just delighted to be getting back to play competitive hockey. We are really looking forward to the season getting started on Saturday. We have had a good pre-season and training under our new coach Jonathan Bruton has gone very well. We just hope that everything will run smoothly this year and that we will be able to enjoy the season."
Cork Harlequins Hockey Club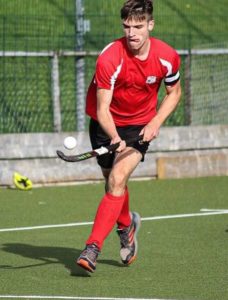 Great blend of experience and youth in the squad with strong potential at national level.
Position Last Season: 3rd
Coach: Stephen Dale (3rd Year)
Manager: Kay Gaffney (1st Year)
Captain: Jack O'Meara
Vice Captain: Ross Bailey
Players In: None
Players Out: Julian Dale (Pembroke)
Young Player to Watch: Sam Dale, Jamie Venner, James Young.
Sam is part of the great Dale dynasty and measures up just as much as his older brothers, quick on his feet and will show promise this year. Jamie Venner is cool calm collected and shows experience well beyond his years. James Young make a full step up into Division 1 this year and shows great promise in defence.
Key Players: Jack O'Meara is going from strength to strength. Solid in defence and a true leader both on and off the pitch. He is ably supported by his vice captain Ross Bailey. Ross is an experienced midfielder despite his age. He commands midfield and drives the team forward. John Whyte shows explosive pace and a wealth of experience having being with the men's 1st squad for a few years now.
Season Aspirations: Win MSL & Cup and reach Finals Weekend EYHL 2. Overall, the squad this year has great depth and experience and we hope to go far.
Coach Comments:  "We are hoping to play an open and attacking style of hockey scoring plenty of goals while being hard to break down and well organised in defence. Hopeful that everyone acclimatises themselves to the so called new normal around whatever restrictions may arise as a result of COVID-19.  We believe our good mix of both youth and experience will help us on our way to a successful season with all players stepping up and taking responsibility in all aspects of the game."
Bandon Hockey Club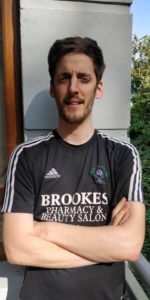 Consistent performers keen to make a mark on EY2 this season.
Position Last Season: 2nd
Coach: Nigel Buttimer (2nd Year)
Captain: Clinton Sweetnam
Vice Captain: Ross Smyth
Players In: Dave Jennings (Returning from year abroad in New Zealand)
Players Out: Fionn O'Leary (Pembroke Wanderers)
Young Players to watch out for: Karl Smyth, Ethan Hamilton, Ian Perrott, Iarlaith O'Neill.
Having all played at Irish underage, they all have matured hugely over the last year and now lead by example in the form of a more modern style of play. Iarlaith O'Neill being on of the best keepers in the country under the age of 21 gives a great base from the back having the ever reliable and clever Ian Perrott in front of him at left back creating great plays for Karl Smyth bossing the midfield playing slightly further forward in the attacking midfield position, and finally Ethan Hamilton chipping in with goals either scoring or assisting none stop
Key Players: Iarlaith O'Neill, Ross & Karl Smyth, Ethan Hamilton and Ian Perrott along with Clinton Sweetnam and Dave and Ali Smith.
Iarlaith will organise from the goal while being particularly good of Penalty corner defence, Ross and Ian Aid the attack as the left and right backs while Karl and Clinton are the link between the defence and attack with Dave, Ali and Ethan run the front line with plenty goals between them
Coach comments: "The aim is to maintain EYHL 2 status along with Winning the Munster league and Cup competitions. The league will be interesting with Bandon, Harlequins and COI all being quite even this year."
Waterford Hockey Club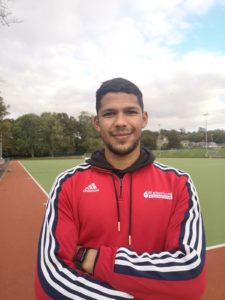 Further talent gone to Dublin but a steady stream of new blood coming through the stellar youth system.
Position Last Season: 4th
Coach: Stuart Greene
Captain: Rory Isaacs
Vice Captain: Ian Balding
Players In: David Storey (Three Rock Rovers)
Players Out: Isaac Johnson (Pembroke Wanderers) , Patrick Cooke (Rugby).
Young Players to watch out for: Rory Treacy, Donnagh Toomey and Kyle Fitzmaurice (Munster U18s). We will be looking for these three players to lead by example and to set a benchmark for the rest of the squad members to follow suit.
Key Players: Rory Isaacs, David Gahan,Ian Balding and Ben McInerney. Vital players who will bring skill and experience to a mixed aged team.
Season Aspirations: Like the last number of years we have had a few key departures from the club as our young members leave for University. We still will look to secure a Top 3 finish in the Munster League and to go as far as we can in the cups.
Manager Comments: "The coach is looking forward to the season ahead and is hoping to develop and bed in some more younger players for the future."
University College Cork Hockey Club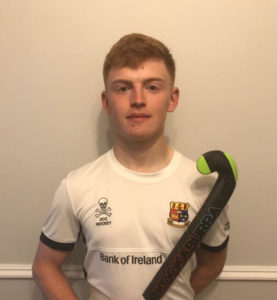 Great talent coming into the panel but strength in depth may be an issue.
Position Last Season: 5th
Coach: Coach Andrew Scannell (2nd Year)
Manager: Steven Scanlan (1st Year)
Captain: Conor Beck
Vice Captain: Tristan Walsh, Sam Lilburn.
Players In: Cian Sparling (Catholic Institute), Conor McCormack (Midleton), David Whitaker (Returning).
Players Out: Darren Wilkinson (Ashton), Brian Stockil (Ashton), Steven Scanlan (Ashton), Reece Hawtrey (Ashton), Billy Mulcahy (Ashton), Barry Cronin (Enniscorthy)
Young Players to watch out for: Conor McCormack looking to further strengthen UCC's defence with his composure and strength on the ball. The potential for a second strong year from James Feely and Sam Lilburn after they made strong statements in their first year at the club last year.
Key Players: Conor Beck looking for another superb year in front of the goal for UCC, after saving us multiple times last year. His first year as captain he will look to lead from the back. Up front we will look toward Simon Dring for our short corners as he looks to build on his goal tally from last year. Tristan Walsh looking to build on multiple key consistent performances last year moving up the field from defence on the ball.
Season Aspirations: Build on last year and try and have a good cup run again as we were disappointed not to be able to contest the Munster Senior Cup Final.
Coach Comments: "The prospect of a new season is extremely exciting, however it will be different this year for everyone especially a college team. Between new players arriving late and students moving to Cork later adds to the challenge. Having said that we are up to the challenge. We had a few older members depart but this will allow younger players to step forward. Adding a few new faces to the squad remaining from last year it should be an extremely positive season. Preseason has been mixed for us as a team but each team had these challenges. The work we have done should mean we are ready for the season to start"
Ashton Hockey Club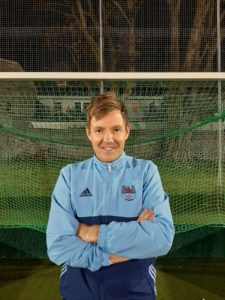 Strong influx of players that may take some time to settle.
Position last season: 7th
Coach: Andy Gray (1st season)
Manager: Malcolm Coombes (2nd season)
Captain: Stuart O'Grady
Vice Captain: Brian Stockil
Players in: Steven Scanlan, Brian Stockil, Darren Wilkinson, Billy Mulcahy, James Allen, Reece Hawtrey (UCC), Cian Kavanagh, Henry Donnelly (both returning from year out)
Players out: John Catchpole, Mark Falvey (both year out), Calvin Casey (New Zealand), Craig O'Byrne (UCC)
Young players to watch out for: Jamie Cronin. Exciting prospect in goal. Likely to be no.2 for the season but will gain lots of experience training with the 1st team every week. Played in friendly against Munster U.18s and kept a clean sheet.  Rory Conway is another to look out for – he will be looking to break into the 1st team panel too by the end of the season and make his impact in the front line.
Key players: David Mills will be key to Ashton's attacking play this season with his ability to break from deep in the pitch.  Not just a natural goalscorer but has a good eye for a pass in compact areas.  The return of Brian Stockil is also a welcome addition to a midfield – he will bring a workrate and intensity at both ends of the pitch.  Up front James Allen has the ability to beat any player one on one and has an eye for goal.
Season aspirations: Finish in the top half of the table and push the EY2 teams close.
Coach comments: "We have recruited well over the summer and the squad is looking in good shape ahead of the season opener. Performances are improving with each friendly we played which resulted in 2 wins, a draw and a loss. Hope to go on a good cup run in the IHT, MSC or Peard Cup, looking to avoid the big guns in the early rounds and we would seriously look at the Charity Cup to pick up some silverware."
Catholic Institute Hockey Club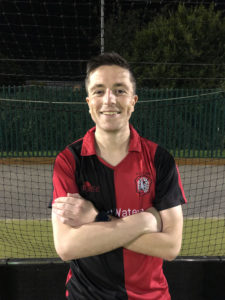 Experienced additions to an already solid squad.
Position Last Season: 7th
Coach: Gary O'Connor (Player/Coach)
Manager: Ivan Moore
Captain: Gary O'Connor
Players In: Simon Brickenden (abroad), Tiernan Gaffney (Limerick HC), Bryan Smith (Limerick HC), Adam Gardiner (Limerick HC), Nick Lampp (Limerick HC)
Players Out: Gerard Hodgkinson ( Moved to Limerick HC)
Young Players to watch out for: Chris Ryan, Tiernan Gaffney, Bryan Smith
Key Players: Looking forward to the season ahead where the welcome addition of Tiernan Gaffney and Bryan Smith , both Munster underage players will add to the young and upcoming players within the Institute camp .  In addition Nick Lampp and Adam Gardiner both bring strength in experience and skill set to further bolster the squad .
Season Aspirations: Opportunity is the key word for the club this year as we look to build and strengthen the squad , all of our new signings offer versatility with the ability to play multiple positions and we will look to combining these with some of the returning full time players such as Simon Brickenden.  This season we aim to improve and develop our talented group of young members while introducing an entertaining and effective style of hockey. We really look forward to competing again after a long lay off and hope to compete at the highest level possible.
Coach/Manager Comments: "As with all hockey club's we endure peaks and troughs with regards to performance and player availability , this season should be the beginning of a new peak for the club as we look to build on a squad with existing experienced players such as Gary O'Connor ( C ) , Hugh Walsh , Ed Gleeson , Cormac O ' Byrne .  We have a clear long term / short term vision of what we want to achieve and will build to those goals from week to week , the squad looks forward to the challenges set in place for them and look forward to the opportunity of success both in Munster and on a national level."
Midleton Hockey Club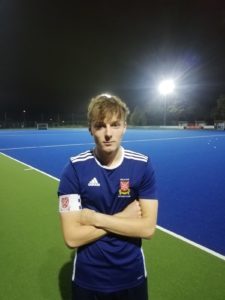 Strong underage structures are paying dividends as Midleton take the step up.
Position Last Season: 3rd Div 2
Coach: Andrew Whittaker & John Jeffery (3rd year)
Manager: Daphne Spillane (1st year)
Captain: Hugh Jeffery
Vice Captain: John Deane
Players In: Brandon McEvoy (from Queens University Belfast), John McEvoy (back after break)
Players Out: Conor McCormack (UCC), Jason Daly (UCC)
Young Players to watch out for: Ben Duffy, Dave Ryan, Ben Ryan, Aaron Brodkorp, Paul Curtin, Johnny Spillane. These lads have all come up through the ranks and will relish playing in division one. Johnny Spillane was our topscorer last season, so will be looking to him for more goals this year.
Key Players: Hugh Jeffery, Art Moore, Adam Beamish, John Deane – we have been able to build the team around these players which has given us the platform to compete in division one. We will be looking to Hugh to keep possession for us, while Art will cause a few problems for opposition defenders.
Season Aspirations: First time ever for Midleton to play in division one, we feel we can mix it with many of the teams. There will be tough days as well and we hope to improve and learn from them. We want to keep building on the hard work done over the last three years and learn how to deal with the higher standards demanded by Div 1.
Coach/Manager Comments: "We will have one of the most youthful panels in Munster div 1 with some notable exceptions but still the majority of the 1st team panel are well under 20 years old. Very exciting times with a conveyor belt of talent coming through, with many on u18 and u16 Munster squads from the club at present. We aim to consolidate this year safe in the knowledge that our underage system will see the club get stronger again in the years to come. It will be a steep learning curve for players and coaches and we will fight hard in every game. We plan to play exciting hockey no matter who we come up against."
https://munsterhockey.ie/wp-content/uploads/2020/09/Slide2.jpg
720
1280
Sportlomo
https://munsterhockey.ie/wp-content/uploads/2020/02/logo.png
Sportlomo
2020-09-18 21:01:09
2020-09-18 21:01:09
Men's Season Preview 20/21