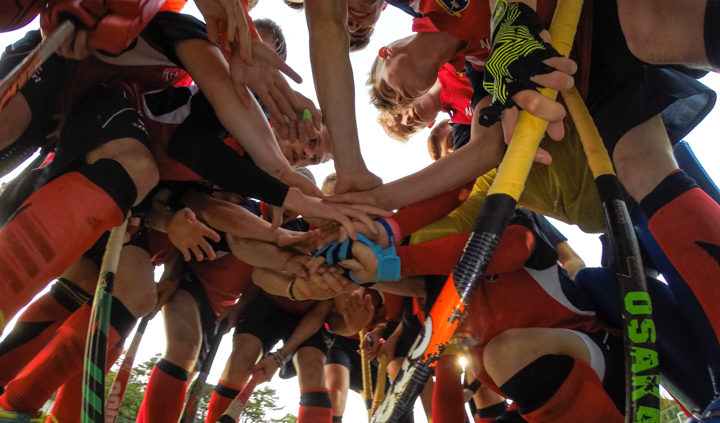 Munster Women's Sides Season Preview
Harlequins
Coach: Darren Collins
Players In: Kate Murphy (UCC)
Players Out: Ingrid Burns, Olivia Roycroft, Saoirse Griffin, Caoimhe Perdue, Jane Murphy, Julia O'Halloran
Captain/Vice: Rebecca Barry/Emma Barber
Players to watch out for: Kate Murphy
Rising Star: Leah O'Shea
Coaches Thoughts
"Transition period this year. It will be a challenging season adjusting to the loss of so many players but it's an opportunity for younger players to establish themselves at this level."
Captains Thoughts
"Transitionary period for the team given the numbers out this year but a lot of younger talent makes for an exciting few months to come for Quins."
Catholic Institute
Coach: David Passmore
Assistant Coach: Ger O'Carroll
Manager: Brenda Moloney
Players In: Naomi Carroll (Cork Harlequins)
Players Out: Michelle Barrett (Umass Amherst) & Mariana Birdthistle (Lock Haven)
Captain: Christine O'Shea
Players to watch out for: With Naomi Carroll back to full fitness after her ACL operation she will be a threat up front for Insta and will no doubt be looking to impress Sean Dancer to work her way back into the senior panel. Mary Immaculate Student Roisin Begley has been in very sharp pre-season form and has some great midfield elimination and passing skills that could unlock defences. At the back, club stalwart Christine O'Shea who uses her high fitness levels to marshall the defence and join the attack.
Rising Star: Institute have a number of young players who have come through the club's junior ranks and several from the successful Cresent Comprehensive senior team from last year. Anna Horan has shown dynamism coming forward and Leah Clery has been lively up front but the team will need all our many (7/8) young players to shine to be competitive.
Coaches Thoughts
"We have no illusions as to the challenge we are faced with this season, our first in the EYHL but I have been tremendously impressed with the attitude and desire to develop that the players have shown to date. Losing forward Kym Daly to a long term knee injury means we will struggle for squad depth and will need to keep everyone fit and healthy. We aim to make Rosbrien a tough place to come to and will need to be competitive in every game against the lower placed teams to maintain our top level status.
Captains Thoughts
"It is an honour and privilege to take on captain heading into an incredible and exciting season for us. We as a group set a goal at the beginning of last season to do everything we could on the pitch to get ourselves promoted into the EY league and compete with the best teams in the country. Heading into this season it is great to welcome back Naomi Carroll to the club and we are looking forward to having her line out along side us all in the Institute colours again. Obviously having Dave Passmore come in as head coach is massive to the development of us as a squad and the confidence has grown amongst each individual player. With Ger O Carroll and Brenda Moloney involved in the coaching and management team, we could not ask for a better set up. The squad have been working extremely hard in the last few months and we are all looking forward to the challenging games that lie ahead. There is huge potential within the squad to cause a few upsets especially when we welcome teams to Insta! We have a really good balance within the squad between the experienced, older members of the squad and the younger, more mobile players."
C of I
Coach: Andrew Fenske (1st Season)
Players In: Steffi Bowe (Australia), Kate Burke (Ashton), Holly Lehane (UCC), Hannah Kate Finn (Bandon)
Players Out: Rebecca Kingston (UCC), Kirsty Coombes (UCD), Emily O'Hara (University of Edinburgh), Edel Coyne (Travelling), Holly Sweetnam (Work)
Captain/Vice: Hollie Moffett
Players to watch out for: Hannah Honner
Rising Star: Abi O'Mahony
Coaches Thoughts
"Our main objective is to compete well in the clubs first year in the EYHL2 & we also aim to win the Munster league. Our team has been strengthened by the arrival of Kate Burke and Holly Lehane. We also have young talent in Hannah Kate Finn, Gill O'Leary and Siri Forde who will look to break into the squad."
UCC
Coach: Graham Catchpole
Assistant: Paidi Hartnett
Manager: Colette Coomey
S & C Coach: Patrick Ryan
Players In: Caoimhe Perdue (Cork Harlequins) Saoirse Griffin (Cork Harlequins) Rebecca Kingston (Cork C of I) Elva Kerr (Killkenny College) Lorna McCutcheon (Back from a year out) Miah Phelan Sweeney (Muckross HC)
Players Out: Molly Doran
Captain/Vice: Judy Mills (Captain) – Lauren Ryan (Vice Captain)
Players to watch out for: Jenny Clein, Saoirse O'Leary, Hannah Humphreys
Rising Star: Elva Kerr, Saoirse Griffen, Rebecca Kingston
Coaches Thoughts
"I'm looking forward to a busy season ahead with this exciting panel. The club has managed to attract some strong talent in and fortunately held on to most of its players from last season. As with any college side experience will be lacking but we will look to draw on our other strengths to overcome this. Preseason has been demanding on the girls but they have risen to the challenges presented before them. We are looking forward to getting the season started now and will take each game as it comes."
Captains Thoughts
"Our challenge as always is to build a new team of new players at the beginning of the new season. With new talent joining us this year there is an extra expectation, but we are looking forward to getting our season started."
Ashton
Coach: Darren Wilkinson
Players In: Kate Humphreys (CofI), Orlaith Nation (UCC), Shauna Fagan (Returning to hockey)
Players Out: Kate Harvey (Pembroke), Kate Burke (CofI), Rachel Kiernan (UCC)
Captain/Vice: Captain – Ailse Holland. Vices – Jen Levis and Emily Alice Daly.
Players to watch out for: Emma O'Sullivan and Ciara O'Toole
Rising Star: Elizabeth Tuohy
Coaches Thoughts:
"Last year's top four finish was a step in the right direction for this team and this season we once again want to be competing at the top end of the table. This squad is full of potential and consists of a good mix of youth and experience. I'm looking forward to seeing what this group can achieve this season."
Captains Thoughts:
"Having finished in the top 4 last season, we'll be looking to build on this in the league and also have a good run at the Irish Hockey Trophy. Our U16's who have come up this year, Elizabeth and Heather, will add a new flare to the back line while our stalwarts, Cliodhna and Ann will feed our attack. Darren's familiarity with the team, having been assistant coach last year, will be vital in achieving our goals this year. "
Bandon
Coach: Ashley Smyth
Players In: Ingrid Burns, Olivia Roycroft & Stephanie Peters.
Players Out: Hannah Kate Finn
Captain/Vice: Ingrid Burns.
Players to watch out for: Jenny McLoughlin & Rachael Barry.
Rising Star: Amy Smyth
Coaches Thoughts
'Last year was a rebuilding exercise and with a lot of hard work done at U16 level these young players are now breaking into Div 1, along with the return of experienced players this season is going to be very exciting. Having good numbers at every training is going to make match day squad selection very competitive this year."
Captains Thoughts
"Let's make this season a great success both as individual players to be more skilful by the end of the season and as a Team, a force to be reckoned with, whilst having fun."
Belvedere
Coach: Eddie Kirwan
Players In: Emma O'Sullivan
Players Out: None
Captain: Aoife Barrett
Players to watch out for: Aoife Barrett
Rising Stars Mary Holmes; Aideen Coleman
Coaches Thoughts
"The aim for the season is to develop the young players coming through the youth set up whilst at the same time look at bridging the gap to the top sides. We are aiming for a top half of table finish."
Waterford
No preview sent.
Limerick
No preview sent.
https://munsterhockey.ie/wp-content/uploads/2020/04/huddle.jpeg
540
720
Sportlomo
https://munsterhockey.ie/wp-content/uploads/2020/02/logo.png
Sportlomo
2019-09-27 10:53:55
2020-04-15 11:03:31
Munster Women's Sides Season Preview