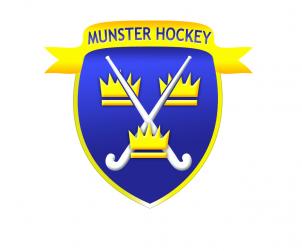 Munster U18 Girls Trial 2
The second trial for the Munster U18 girls will take place on Saturday 7th April at Ursuline Convent Thurles from 3pm-6pm. Players are asked to bring €5 for pitch hire.
The following players are invited to attend this trial:
Abbey Cummins*
Abi O'Mahony
Alison McNamara
Amy Ahern*
Amy Clein
Amy O'Brien*
Amy O'Byrne*
Amy O'Leary*
Anna Horan*
Anna MacGoey*
Aoibhinn Fanning*
Aoife Cronin*
Aoife Gill*
Aoife Hickey*
Charlotte Walsh*
Cliona O'Leary*
Clodagh McNamara*
Eabha Benson*
Eimear Flanagan*
Eimear Lane
Ellie O'Meara
Emer O'Keeffe
Emily Kavanagh
Emily O'Hara*
Emma O'Sullivan*
Enya O'Donoghue*
Enya Quill*
Feena O'Leary
Fiona O'Callaghan
Georgia Keane
Hannah-Kate Finn
Heather Hourigan-Powell*
Isabel Janssen Cahill
Isabel Lyons
Jade Lawless
Jane Murphy*
Jenny Lynch*
Jessica Dwyer*
Kate Ryan*
Laura Bermingham
Laurna McHugh
Leah Clery*
Leah Wood
Lia Burke*
Maeve Hassett*
Marion Gillman*
Meadhbh MacNamara
Michelle Love*
Nicole Callanan
Nicole Griffin*
Nikki Barry
Rachel O'Dell*
Rebecca Foley*
Rebecca Kingston
Robyn Leahy
Romy Fehily
Sally Dineen
Sarah Barry
Sarah Murphy*
Sophie Clein
Suzanne Uniacke Lowe*
Thea Moore*
Zara Bowles
*Missed last trial
The parent/guardian of any player unavailable to attend this trial must let us know by emailing munsteru18girls@gmail.com.
Also, can the parents/guardians of the above players please fill out this form before the trial: https://goo.gl/forms/8reLHwgRWu6kkZ342
Any questions can also be directed to the above email address.
https://munsterhockey.ie/wp-content/uploads/2020/04/crest.jpeg
251
302
Sportlomo
https://munsterhockey.ie/wp-content/uploads/2020/02/logo.png
Sportlomo
2018-03-29 15:06:28
2020-04-19 15:07:41
Munster U18 Girls Trial 2