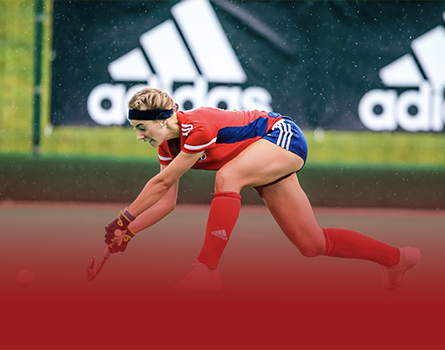 Hockey Ireland Safeguarding 1 (SG1) Workshops
In advance of the new hockey season 2022 to 2023, Hockey Ireland will run an online SG1 workshop for Munster clubs on Monday 25th and Tuesday 26th July 2022. Time 18:30 to 21:30hrs.
If you have any coaches or volunteers in your club who need to complete SG1 and they are available on either of these two evenings, please email me ASAP to book a place(s). First come, first served basis.
The details of the workshop are as follows;
Safeguarding 1 (SG1) is a basic awareness workshop in child welfare and protection and is a must for anyone working with children.
All Coaches, Volunteers, Club Children's Officers and Designated Liaison Persons must first complete the three-hour child welfare and protection basic awareness workshop. It educates participants on the implementation of best practice in protecting the welfare of children involved in sport and benefits everyone involved in children's sport e.g. coaches, parents/guardians, sports leaders etc.
By following the principles, policy and practical guidelines contained in the Code of Ethics, Sports Leaders are playing their part in providing an enjoyable and safe environment in which children can learn and thrive.
The workshop is a mix of theory and group work. On completion, participants should . . .
·         Have a basic knowledge of Children First Act (2015) and relevant legislation.
·         Know how to implement best practice in protecting the welfare of participants in your club.
·         Know how to recognise child protection and welfare concerns.
·         Be able to list categories of abuse and some indicators associated with abuse.
·         Know how to respond appropriately to child protection and welfare concerns.
·         Understand the importance of agencies having effective child protection policies, procedures and practices.
The workshop will be delivered online by Zoom and a good internet connection is necessary. Attendees are required to participate in the group exercises and certificates of attendance will be issued after the workshop. The cost is €10 and your club will be invoiced directly by Hockey Ireland.
Contact Children's Officer Shirley Moore to register: childrensofficer@munsterhockey.ie
(087) 2307450
https://munsterhockey.ie/wp-content/uploads/2020/06/interprovincial.png
350
445
Sportlomo
https://munsterhockey.ie/wp-content/uploads/2020/02/logo.png
Sportlomo
2022-07-18 10:28:28
2022-07-19 15:00:28
Hockey Ireland Safeguarding 1 (SG1) Workshops